Initial Teacher Training
Please click a section below to expand:
Steve Chappell
Steve has spent over 30 years developing expertise in curriculum development and pastoral management in contrasting schools across the North West of England. He currently leads an oversubscribed, highly successful and popular Geography Department.
For over 10 years now Steve has taken on a key role in the training of Associate Teachers, where he successfully leads a team of subject mentors and professional mentors in their training of beginner teachers through high quality coaching and mentoring and the leadership and development of the professional studies programme for new teachers.
Adele Horner
Adele is the Professional Learning Co-ordinator and one of our ITT PGCE Leads involved in the recruitment of Trainees on to the Course. She is based at Weaverham High School. Adele is a Professional Mentor for our Trainees placed at Weaverham High School and also the Induction tutor for Early Career Teachers.
As well as having taught science at Weaverham High School for 19 years, Adele is involved in the delivery of the bespoke PGCE Professional Studies Programme that is offered to our Trainee Teachers.
Clare Rice
Clare has worked for The Sandstone Trust since 2018 in a variety of administrative positions. She took up the role of Business Development Manager in 2019 for the Trust's Teaching Support Alliance and works alongside Steve Chappell, Initial Teacher Training Strategic Lead running and developing the ITT PGCE Course that the Trust offer through the Department for Education. Clare works in close partnership with Colleagues at the Partner Primary and Secondary Schools in the Alliance and also with Liverpool John Moores University who are the Higher Education Institute that deliver the academic side of the PGCE Course.
Clare also works closely with Emma Gildea to offer a range of tailored support to schools seeking to improve curriculum delivery as well as giving Colleagues the opportunity to gain new ideas and improve their own practices. She is also involved in helping with co-ordination of The Early Careers Framework (ECF) and National Professional Qualifications (NPQ's) on behalf of the Cheshire Teaching School Hub.
Adam Simpson
Adam is an English teacher with twenty years' experience. He's served as Second in Department, KS3 Coordinator, KS4 Coordinator, Literacy Coordinator (whole school) and was also Head of English in two schools for a combined period of ten years, raising standards and outcomes whilst leading large core departments through periods of unprecedented educational change in England. He has completed both his NPQML and NPQSL. Adam is one of our ITT PGCE Leads in the Alliance and is based at Christleton High School.
Outside of school, Adam is a playwright and Royal Television Society Award-winning screenwriter. His TV drama, ONE MORE UNFORTUNATE, for which he was mentored by Jimmy McGovern, was short-listed for the Red Planet Prize. His subsequent stage adaption was performed nationwide to excellent reviews. His next play, SAVED BY THE BELL JAR, was shortlisted for the Bruntwood International Prize for Playwriting and is currently in development with BBC Radio Drama North and the Liverpool Everyman.
He has penned episodes for BBC continuing dramas including Doctors and Waterloo Road and has written for Jimmy McGovern's MOVING ON for BBC1. Adam's first episode, BEATEN, was Sunday Times Critic's Choice, with Mark Stobbart nominated for the RTS Award for Best Performance in a Drama.
Adam is unswervingly passionate about whole-school literacy/writing and endeavours to use his own literate life as a learning tool. Adam is one of our ITT PGCE Leads in the Alliance and is based at Christleton High School. He is involved in the recruitment of Trainees on to the PGCE Course and the delivery of our bespoke PGCE Professional Studies Programme.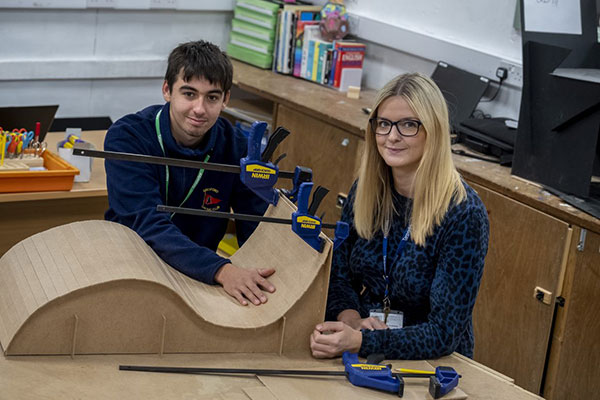 Applications are made to us through the Department for Education. Visit the DfE Teacher Training search tool and under Training Provider enter The Sandstone Trust where you will find all our courses listed.
Entry requirements for all courses are a 2:2 (Hons) in a related subject and 2:1 (Hons) for PE plus grade C/4 or above in GCSE (or equivalent) English and Maths. For Primary you will also need a minimum of a grade C/4 in Science. Fees for the Initial Teacher Training (ITT), Post Graduate, Fee-funded programme are currently £9,250 for UK Citizens and £14,000.00 for International Applicants (Subject to change). However, several subjects offer bursaries and scholarships to help towards these fees.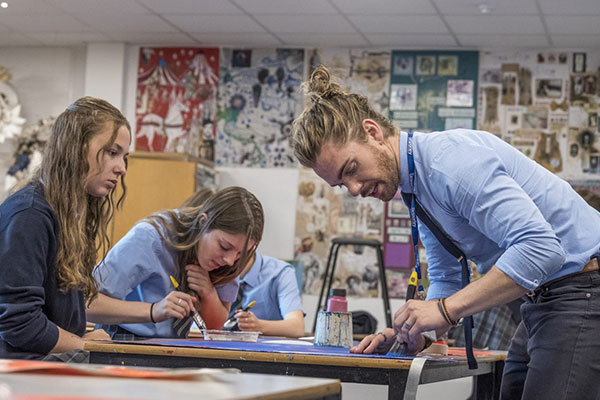 The group is made up of 24 Secondary and Primary schools plus our HEI provider, LJMU and key Partners from across Cheshire and the Wirral including Chester, Northwich, The Wirral, Ellesmere Port, Helsby and rural Cheshire and can provide a variety of teaching experiences in a range of schools.
It is our mission to provide high quality, school-based, initial teacher training. We know our provision ensures Trainees feel fully prepared for life in the classroom and a career in teaching. Trainee Teachers will have the benefit of working with a strong alliance of schools during their training year. You will train in one of our alliance schools, listed below, who have a strong history of highly successful teacher-training, where you will receive intensive support from experienced teachers and mentors.
What is the Initial Teacher Training (ITT), Post Graduate, Fee-funded programme?
It is a school-led pathway to a Post Graduate Certificate in Education, within the Sandstone Trust and Partner Schools in partnership with LJMU which offers practical, hands-on training; the Course has very high rates of employment and Trainee satisfaction. Upon successful completion of the Course you will be awarded a PGCE with Qualified Teacher Status (QTS) from the Department of Education.
Secondary
Bishop Heber High School
Blacon High School
Christleton High School
Ellesmere Port Catholic High School
Hartford Church of England High School
Helsby High School
Neston High School
Queen's Park High School
St Nicholas Catholic High School
Tarporley High School & 6th Form College (Lead School in the Partnership)
The Catholic High School Chester
The County High School Leftwich
Weaverham High School
Primary
Barnton Community Nursery & Primary School
Frodsham CofE Primary School
Frodsham Weaver Vale Primary School
Helsby Hillside Primary School
Huxley CofE Primary School
Kingsley Community Primary School and Nursery
Leftwich Community Primary School
Oakview Academy
Whitegate Cof E Primary School
We will offer places in the following Subjects for the academic year 2024-2025:
Maths
English
Biology
Chemistry
Physics
P.E.
Computer Science (ICT)
Drama
Art and Design
Modern Foreign Languages
Design Technology – Product Design & Textiles
Music
Geography
History
R.E.
Primary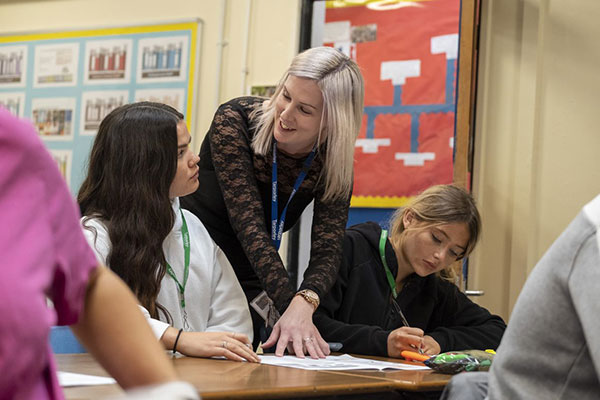 It can be overwhelming deciding which teacher training programme to choose. There appear to be multiple avenues into the profession, which can make it difficult to decipher which is the best choice for you.
"The Sandstone Trust (Cheshire) offers a distinct experience for trainee teachers. The cohort is small in comparison to the university based PGCE/PGDE routes; and in a year of online learning, the cohort was the only in-person training, outside of my placement school, that I got to experience during the pandemic. The trust found ways to ensure trainees were able to continue accessing the highest quality of training in a year of unprecedented difficulty. This commitment towards trainees signalled to me just how much my experience as a trainee is valued within the teaching profession. It is easy for me to recommend applying to The Sandstone Trust to anyone who is interested in entering the teaching profession. Many of the professional development sessions were delivered by teachers who taught me when I was at school. I would not have chosen to enter this profession if it were not for those same teachers who inspired me in my own education. I was lucky to learn from them as a student then, and as a trainee teacher now."
Olivia
"If I had to do my training year again, I would always choose an ITT PGCE school-led approach. From 1st September, you are straight into your placement school and you instantly become part of the working environment. This route, while offering support and professional development, equally does not overwhelm you in terms of workload or responsibility. Rather, this programme gives you the space to find your teaching style. The Partnership gives you the space to get stuck into your school community, where you will inevitably make the biggest leaps in your learning and progress."
Ellie
"Teaching, as a profession, is built upon effective relationships. From the placement school I was assigned to; to the other trainees in the cohort; to the teachers delivering professional development sessions; to Clare and Steve who oversee your training; to my in-school subject mentor and university mentor, I felt like my professional development and emotional wellbeing was their highest priority. In a year of online learning and social distancing, I never felt distanced from those that I knew I could turn to for support."
Gemma
"Teaching is challenging, and being a trainee can be overwhelming at times, so it is vital to find a training programme that will support you as both a teacher, and as student. So, for that reason, I would choose to apply to The Sandstone Trust every time."
Lucy
"This is a positive, professional and welcoming environment, where Steve, Clare and the team are always there to greet you with a smile and warm environment. Support and advice that I have received throughout the year has been useful, informative and excellent in many ways. Individuals who were once strangers and other trainees, are now lifelong friends, who I will use for advice and support. I was lucky enough to be placed in an excellent school, where I had a brilliant mentor and a great team to guide me through my training and they provided support in many ways, with a range and depth of knowledge. The challenges I was faced with meant that I was able to advance my teaching practice to a higher level. Over the year, I was provided with a range of experiences and opportunities. The Partnership delivered excellent CPD sessions over the Course, which gave me new and developed further knowledge which have helped progress my teaching. I recommend applying to do your ITT PGCE with The Sandstone Trust to anyone who is looking to train to be a successful, experienced teacher to kickstart their careers."
Jess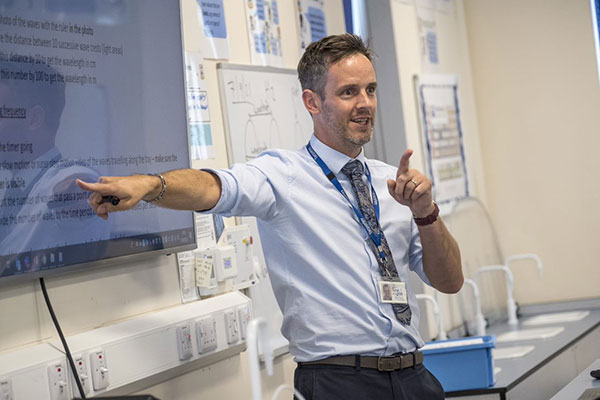 We will provide:
A school-led pathway delivered by outstanding schools, leaders and teachers, built on a foundation of many years' experience providing high quality ITT.
A highly integrated and cohesive course delivered by a tight-knit partnership of schools.
A personalised and bespoke programme responding to trainees' development needs.
High quality leadership development.
Programme delivery by practising classroom teachers.
Rich opportunities for engaging with outstanding Teaching and Learning.
Your Programme will consist of a combination of classroom practice and high-quality training from experienced school staff and LJMU tutors. You will be given the opportunity to spend much of your time 'improving your teaching and students learning experiences' with high quality school placements from across our Partnership.
Subject Knowledge Enhancement (SKE)
Some subjects have Department for Education funding for SKE Courses. View further information on SKE courses
For further information on the Course in our Partnership, contact Clare Rice on crice@sandstonetrust.co.uk or by telephone on 01829 733868